About Juli Monroe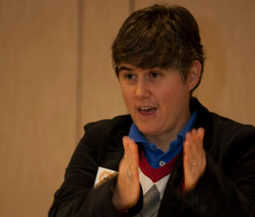 My own journey of discovery
Coaching wasn't my first career. I was worked as a  Production Manager for a government contractor until I was unexpectedly laid off. I had a mortgage to pay, a child to feed – and no job.
People told me I had to start networking. I'm an introvert, so it didn't come easily. I made a lot of mistakes. I connected with professional groups and people that were not a good fit, and it was painful all around. I flubbed my elevator speech – more than once.
But I kept trying, and I learned. I became good at networking, at making and nurturing valuable connections. I came to understand what worked for me. And I discovered that I have a knack for helping other people do the same.
What sets me apart
There are a lot of job (career?) coaches out there, but not many who specialize in networking. I do – and I don't mean a one-size-fits-all strategy. Instead, I partner with my clients to develop a customized approach to networking that factors in the client's
personality
goals
industry
level of experience
networking preferences: in-person, via social media, or both?
1 to 1 Discovery is a process, one in which I listen carefully and advise thoughtfully – and make adjustments as needed. I'll offer you tons of patience and creativity, and a willingness to provide a gentle kick in the butt if you get stalled.
Of course, I have coach creds, too. I am a graduate of Coach U and have more than seven years experience working with clients.